Here is the giveaway again!!! you should really enter!!! I think it's great that she's doing this!! 😀 And if you enter because of me, be sure to tell her that, because it will give me more entries! XD 😀 😛 😉 I hope you enter!! 😀 And aren't the prizes ADORABLE!?!?!?!
A Barefoot Gal
AHHHHHHHH! EEEKKK!! OOOOOHH! XD I mean… hkjksdafhaisdna!
Exactly.
Woah… that's… INCREDIBLE! And now I finally get to use this adorable little GIF: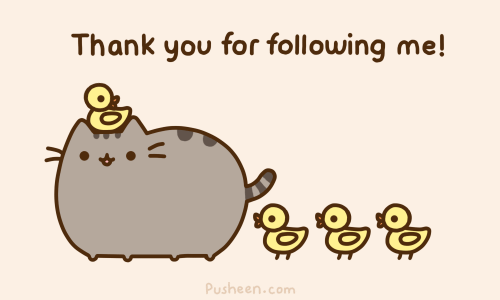 I love Pusheen. 😛 Click HERE to go to the website with all of his GIFs.
Back to screaming…
AAAAAAAAAAAAHHHHHH!!!!!!!!!
😀 🎈✨🎊
YAAAYYY!!
Yes, I'm excited. 😛 But you should be too, because I'm doing a…
GIVEAWAY!
Here is what you will get when you enter. All of the stuff is made by me. 😉
A clay inchworm.
A rose photo transfer on clay.
A clay starfish in a shell.
A fat little bluebird.
This poster signed by me.
And you will be able to do a guest post on here! 😀
How to Enter:
Comment to say that you are entering. Sorry, but you have to live in the U.S.
Tell me in your comment which one of my posts was your favorite.
Give me the link to any…
View original post 121 more words